Dear Colleagues,
I hope you each had a productive week. Yesterday, we marked a significant milestone in our elementary building projects with the official groundbreaking ceremony for the new Hunnewell School. It's incredible to think that just four months ago, we were saying farewell to students in our original building, which served Wellesley students for 84 years. When our new school opens in 2024, we will begin the next chapter in the life of this school community. We remain so grateful to the community for making this investment in the future, and especially to our staff, for their willingness to support our swing space plan, which has allowed this project to proceed on a much earlier timeline.
On Wednesday night, I had a chance to attend the remarkable "Roots and Wings" event at the Wellesley Free Library. A group of WPS grads, who are now best-selling authors, described how their experiences in our district, and especially at WHS, impacted their lives and inspired them in their current roles. Listening to these alumni describe, often with great emotion, how teachers like Brooks and Jeanie Goddard and Wilbur Crockett had a profound influence on their paths after graduation, I was reminded of transformative affect that great teachers have on students. Additionally, it was also clear that the many opportunities these students had to find their authentic voices and express them through writing, was a great example of the student agency we have been speaking of in our current work.
With beautiful weather on tap for the weekend, I encourage you to consider stopping by the Bates Pumpkin Festival on Saturday.
Thanks for all that you do each day to support our students and have a great weekend.
-David
---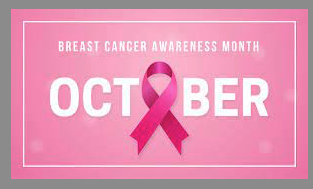 Breast Cancer Awareness Month (BCAM) is an annual international health campaign organized by major charities every October to increase awareness of the disease and to raise funds for research into its cause, prevention, diagnosis, treatment and cure.
---
Congratulations
Katie Eriksen, WMS SLP, gave birth to baby girl Naomi Bea Eriksen born 9/24/22.
Vicky Anderson, WMS School Psychiatrist, will be retiring this school year.
---
Calendar
11/01/22 – Early Release PreK-5 – Parent Teacher Conferences
11/11/22 – Veterans' Day – No School
11/15/22 – Flu Shot Clinic for Faculty
---
FLU CLINIC for Faculty
In partnership with the Wellesley Health Department, there will be a free flu shot clinic on Tuesday, November 15th from 2:30PM to 4:30PM at Wellesley High School in the cafeteria.
Please fill out the registration link below as soon as possible, you will be assigned a specific time slot and receive a confirmation email. The clinic is for staff only.
https://home.color.com/vaccine/register/wellesleyhealth
---
Reminders Regarding Salary Lane Change Process
Letters of Intent to Change Lanes are due annually by November 1 for the following school year. The letter/email should include your present lane, intended lane and year in which you plan to make the change. Please email or send your letter of intent to Jackie Meyer meyerj@wellesleyps.org. To change lanes in SY23-24, your letter must be submitted no later than November 1, 2022. Please note that your letter of intent does not carry over from year to year.
Also: For professional staff slated for a lane change this school year (SY22-23): All transcripts and other proof of completion must be submitted by November 1, 2022.
---
Human Relations Services
The Human Relation Services (HRS) can help. Wellesley Public Schools has contracted with HRS to provide up to ten free counseling visits for you and/or your family members. This program is designed to help you deal with stresses of life and work –including personal and family issues, drug or alcohol problems, and job related tension. It offers prevention and intervention to reduce these stresses and improve coping skills.
HRS is located at 11 Chapel Place in Wellesley and can be reached at 781-235-4950. This is a confidential service. Wellesley Public Schools is not aware of the names of employees or their family members who utilize this service.

---
Do you have a question for the WPS Human Resources Department?
Email AskHR@Wellesleyps.org. The Human Resources Department is happy to assist you.

---
WPS Internal Job Postings on District Website
For all Internal Job Postings, please go to "Internal Job Postings" under the Faculty tab of the District's website.
---
Superintendent's Bulletin
Superintendent's Bulletin: 10/14/22