2023-24 Carta de Transporte Opcional
REGISTRAÇÃO ONLINE
Regras de Comportamento no Ônibus
Cadastros vão abrir em 2022-03-20 e vão fechar em 2023-04-07. Se tiver duvidas, contate:
Política de Transporte de WHS
Política Geral
A não ser que o estudante seja elegível para transporte fornecido por Wellesley Public Schools, o transporte de tal estudante para programas da escola é responsabilidade dos pais ou guardiões do estudante. Se o estudante tem mais de 18 anos, a responsabilidade é do estudante em si.
Wellesley Public Schools vai fornecer os seguintes:
Transporte para atividades de dia a dia organizadas e mantidas por Wellesley Public Schools;
Transporte para programas organizados por outras instituições da mesma comunidade;
Transporte para programas de necessidades especiais especificados no Plano de Educação Individual do aluno; e
Transporte para programas profissionais, se a inscrição do aluno for aprovada pelo School Committee (comitê da escola)
Procedimentos de Segurança
Caso o onibus tiver um pane, os alunos não devem sair do ônibus para andar a pé a não ser que o motorista diga que será seguro fazer isso.
Cintos de Segurança
O comitê de Wellesley Schools instalou cintos de segurança em todos os ônibus que servem o contratante da cidade. O uso de cintos de seguranca não pode ser guarantido, ou mandatório, é encourajado.
Eligibilidade para Transporte por Ônibus
Programas de Dia-a-Dia em Escolas Públicas de Wellesley
Transporte será fornecido para residentes de Wellesley desde o Jardim da infância até o sexto ano para a ida e volta de todos os programas regulares de Wellesley Public Schools. A casa do estudante deve ter uma distância de pelo menos duas milhas da escola atribuída a sua casa. Transporte não será fornecido para alunos de escola primaria cuja inscrição é aberta.
Wellesley Public Schools fornece pontos de coleta e descarga apropriados. Outras paradas não serão permitidas.
Eligibilidade para Transporte por Ônibus
Programas de Dia-a-Dia em Outras Escolas em Wellesley
Residentes de Wellesley que cumprem os requisitos de presenca em suas escolas, privadas ou públicas, devem ser qualificados aos mesmos direitos e privilegios de transporte que as leis municipais fornecem aos alunos de escolas publicas. Seus servicos tambem nao podem ser negados se eles atendam escolas religiosas ou escolas que encludem religiao em seus curriculos.
Eligibilidade para Transporte por Ônibus
Educação Especializada
Transporte será fornecido alunos de educação especializada independentemente da distancia entre suas casas e a localização em do programa em Wellesley (quando possível) ou em um programa proximo de Wellesley aprovado pelo estado especificado no Plano de Educação do aluno. Caso os guardiães do aluno o mandem a uma escola que não é de seu designado IEP (Individualized Education Program, ou Programa de Educação Individualizado), os guardiões terão que pagar o preço do transporte. Transporte, o maximo possível, vai ser compartilhado com alunos da mesma cidade ou de outras cidades vizinhas.
Eligibilidade para Transporte por Ônibus
Programas Vocacionais
Transporte para a ida e a volta de programas vocacionais atendidos pelo aluno será fornecido, conforme a lei estadual exige.
Suspension of Transportation Privilege
Transportation provided by the Wellesley Public Schools is a privilege which can be lost.
When, as a result of a student's failure to conduct him/herself in a manner consistent with commonly accepted public behavior, it becomes necessary to revoke transportation privileges, the following procedure for such suspension shall apply.
Poor behavior or unsafe conduct of a student while boarding, leaving or in transit, shall be reported on a Wellesley Public School "Bus Conduct" Report Form. Forms should be submitted to the Principal of the receiving school or his/her designee.
The receiving school Principal shall meet with the student and may require the parents of the student to be present. The Principal of the receiving school may suspend the student's transportation privilege.
If a student has repeated instances where suspension by the receiving Principal has resulted in no improvement of behavior, the Principal may recommend to the Superintendent or his/her designee that a hearing be scheduled to consider more lengthy suspension of the privilege. The Superintendent or his/her designee will, upon receiving this request, schedule a hearing with the student, the parents/guardians and the receiving School Principal. The Superintendent may, at his/her discretion, permit the student to continue on the transportation service pending the outcome of the hearing.
Suspensão do Privilégio de Transporte
Transporte fornecido por Wellesley Public Schools é um privilégio que pode ser perdido.
No caso em que o privilegio de um aluno ou aluna tenha que ser anulado por causa de falhas repetidas em comportamento aceitável, o processo seguinte de tal suspensão será aplicado.
Mau comportamento ou comportamento perigoso de um aluno durante a entrada, saída, ou o percurso será relatado no Formulário de Reportagem de Conduta Ônibus da Wellesley Public Schools. Formulários devem ser mandados au diretor/diretora da escola recipiente ou seu representante.
O diretor ou diretora da escola recipiente se reunirá com o aluno e poderá requerir a presença de seus pais ou guardiões. O diretor ou diretora tem o direito de suspender os privilegios de transporte do aluno.
Se um aluno tenha vários casos em que suspensão dada por seu/sua diretor(a) não resultou em melhora de comportamento, o/a diretor(a) deve recomendar uma audiência com o/a superintendente ou seu representante. Depois de receber tal pedido, ele/ela vai planejar uma audiência com tal aluno, seus guardiões ou pais, e o diretor de sua escola. O/a superintendente, em sua descrição, poderá permitir o aluno a continuar usando seu serviço de transporte durante a espera dos resultados da audiência.
Votado: 12 de Junho, 1989
Atualizado: 7 de Janeiro, 2004
---
Policy EEA – Student Transportation Services
Policy EEAA – Busing Eligibility
Policy EEAE – School Bus Safety Program
---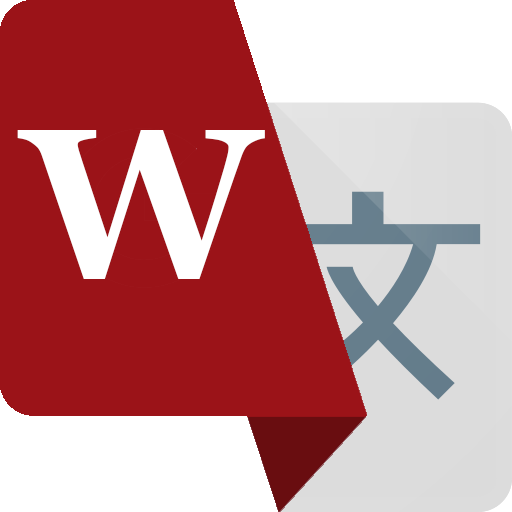 This document was translated with pride by WPS volunteer students and edited by volunteer parents as a service to our community.  If you have comments, compliments, or would like to contribute, please contact us at lukitosaris@wellesleyps.org.