Die Anmeldungen werden am 20. März 2023 eröffnet und am 7. April 2023 geschlossen. Bei Fragen wenden Sie sich bitte an:
Richtlinien des WPS-Transportwesens
Allgemeine Richtlinie
Sofern ein Schüler nicht für den Transport durch die Wellesley Public Schools berechtigt ist, liegt der Transport eines Schülers zu und von seinem Schulprogramm in der Verantwortung der Eltern des Schülers oder, wenn der Schüler über 18 ist, des Schülers selbst.
Die Wellesley Public Schools stellen folgenden Transport bereit:
Transport zu den regulären Tagesprogrammen, die von den Wellesley Public Schools angeboten werden;
Transport zu den regulären Tagesprogrammen, die von anderen Schulen innerhalb der Gemeinde angeboten werden;
Transport zu Sonderprogrammen, wie in dem individuellen Bildungsplan des Schülers angegeben; und
Transport zu berufsbildenden Programmen, wenn die Einschreibung des Schülers vom Schulvorstand genehmigt wurde.
Sicherheitsverfahren
Im Falle eines Busausfalls sollten die Kinder den Bus nicht verlassen und zu Fuß weitergehen, es sei denn, der Fahrer hält es für sicher.
Sicherheitsgurte
Der Schulvorstand von Wellesley hat in den städtischen Schulbussen, die im regulären Dienst von dem Busunternehmen der Stadt betrieben werden, Sicherheitsgurte installieren lassen, die von Schülern genutzt werden können. Die Nutzung von Sicherheitsgurten durch einen Schüler ist weder garantiert noch verpflichtend. Die Nutzung von Sicherheitsgurten wird jedoch empfohlen.
Berechtigung zur Beförderung
Reguläre Tagesprogramme an den öffentlichen Schulen von Wellesley
Für Einwohner von Wellesley wird der Transport von Schülern der Klassen K-6 zu und von den regulären Tagesprogrammen der Wellesley Public Schools bereitgestellt. Ein solcher Schüler muss mehr als 2 Meilen von der Schule entfernt leben, die sein Zuhause bedient. Der Transport wird den Grundschülern, die eine Schule als freiwillige Wahl besuchen, nicht bereitgestellt.
Die Wellesley Public Schools stellen geeignete Abhol- und Absetzpunkte bereit. Es sind keine weiteren Haltestellen gestattet.
Berechtigung zur Beförderung
Reguläre Tagesprogramme an anderen Schulen in Wellesley
Einwohner von Wellesley, die im Rahmen der Schulpflicht Anforderungen eine Privatschule für Grund- oder weiterführende Schulen besuchen, haben dieselben Rechte und Privilegien in Bezug auf den Transport zu und von der Schule wie Schüler öffentlicher Schulen und dürfen diesen Transport nicht aufgrund ihrer Teilnahme an einer Schule, die unter religiöser Leitung steht oder religiösen Unterricht in ihrem Lehrplan beinhaltet, verweigert werden.
Berechtigung zur Beförderung
Sonderpädagogik
Der Transport für Schüler mit besonderen Bedürfnissen wird unabhängig von der Entfernung zwischen ihrem Zuhause und dem Ort ihres Programms in Wellesley oder in einem staatlich zugelassenen Programm in der der Gemeinde, die am nächsten zu Wellesley liegt, bereitgestellt, wie es in ihrem individuellen Bildungsplan festgelegt ist. Wenn die Eltern / Erziehungsberechtigten sich entscheiden, das Kind zu einer Schule zu schicken, die nicht in dem im IEP des Schülers festgelegten Programm enthalten ist, müssen die Eltern / Erziehungsberechtigten die Kosten für den Transport tragen. Soweit möglich, sollte der Transport mit anderen Schülern aus der Stadt oder anderen Städten geteilt werden.
Berechtigung zur Beförderung
Berufliche Programme
Der Transport wird für Schüler, die in diesen Programmen eingeschrieben sind, gemäß den gesetzlichen Bestimmungen bereitgestellt.
Aussetzung des Transportprivilegs
Der von den Wellesley Public Schools bereitgestellte Transport ist ein Privileg, das verloren gehen kann.
Wenn es aufgrund des Fehlverhaltens eines Schülers, das nicht mit dem allgemein akzeptierten öffentlichen Verhalten übereinstimmt, notwendig wird, die Transportprivilegien zu widerrufen, gilt das folgende Verfahren für eine solche Aussetzung.
Schlechtes Verhalten oder unsicheres Verhalten eines Schülers beim Einsteigen, Verlassen oder im Transit wird auf einem Busverhaltensformular der Wellesley Public School gemeldet. Die Formulare sollten an den Schulleiter der Empfangsschule oder seinen / ihren Beauftragten weitergeleitet werden.
Der Schulleiter der Empfangsschule wird den Schüler treffen und kann die Eltern des Schülers zur Anwesenheit auffordern. Der Schulleiter der Empfangsschule kann das Transportprivileg des Schülers aussetzen.
Wenn ein Schüler wiederholt Situationen hat, in denen eine Aussetzung durch den empfangenden Schulleiter zu keiner Verbesserung des Verhaltens geführt hat, kann der Schulleiter empfehlen, dass eine Anhörung angesetzt wird, um eine längere Aussetzung des Privilegs zu prüfen. Der Superintendent oder sein / ihr Beauftragter wird bei Erhalt dieses Antrags eine Anhörung mit dem Schüler, den Eltern / Erziehungsberechtigten und dem Schulleiter der Empfangsschule planen. Der Superintendent kann nach eigenem Ermessen den Schüler bis zum Ergebnis der Anhörung auf dem Transportdienst belassen.
Beschlossen: 12. Juni 1989
Aktualisiert: 7. Januar 2004
---
Richtlinie EEA – Schülertransportdienste
Richtlinie EEAA – Beförderungsberechtigung
Richtlinie EEAE – Schulbus-Sicherheitsprogramm
---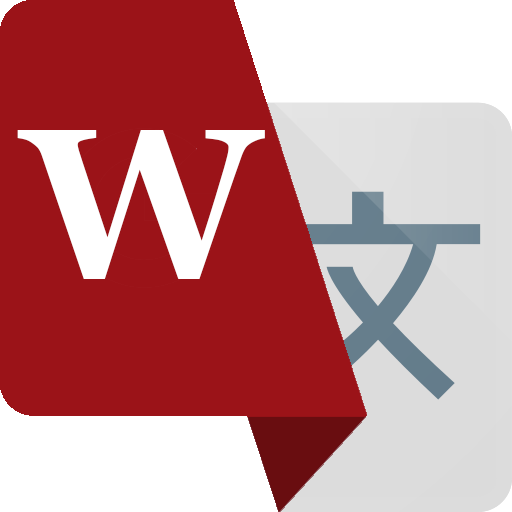 This document was translated with pride by WPS volunteer students and edited by volunteer parents as a service to our community.  If you have comments, compliments, or would like to contribute, please contact us at lukitosaris@wellesleyps.org.