What's New: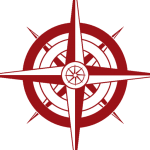 Fiscal Year 2022 WPS Budget Documents
Approved 2021-22 WPS Academic Calendar
WHS Senior, Samone Lumley – B.E.A.T. Program 2020
Information on the B.E.A.T. Program:
In the spring of 2020, eight high school students in the METCO program were selected for an internship program called B.E.A.T.: Boston Education Activism Tour.
They researched in archives and libraries to uncover the history of activism for educational equality in Boston, including the founding of METCO itself. What would have been a walking tour of Boston is now ready to be presented virtually. Please watch this video as the group of students guide you through decades of untold history and introduce you to the brave organizers who envisioned a better world.
Information about our student who participated:
Samone Lumley is a Boston Senior in our Wellesley METCO program who was selected last Spring as an intern for this program. Her dedication, education and talents she brought to the B.E.A.T. (Boston Education Activism Tour) project has been exceptional.  We are proud of Samone and her peers for what they have been able to accomplish with this project in spite of the pandemic challenges. Congratulations!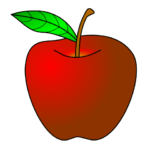 Food Services
Home School
To submit a Home Education Plan for approval, please contact the Director of Student Services:
Sarah Orlov, Director of Student Services
40 Kingsbury Street
Wellesley, MA 02481
781-446-6210 ;5629
orlovs@wellesleyps.org
Read more about Home School on the Student Services section of our website.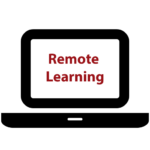 Remote Learning Resources for WPS Families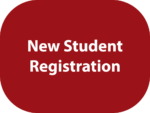 New Student Registration
Grades 1-12:  For New Student Registrations:  Click for Registration Forms, Required Documents and More Information.
Kindergarten: For children 5 years of age on or before August 31, 2021. Registration information is not yet available for 2021-22, please check back soon for updated forms and more information.
Child Find: Under federal and state special education regulations, the Wellesley Public Schools has a responsibility to locate, identify, refer, evaluation and if eligible, provide a free, appropriate, public education to students with disabilities who reside in the town of Wellesley. Click for more information.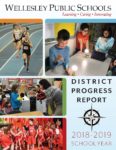 District Progress Report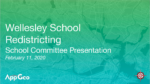 Redistricting Update – School Committee Approved Options – 2/25/20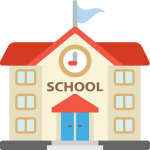 Enrollment / Assignment Update
WPS Enrollment Projection Update – 1/27/2020
New Reports on the District's Progress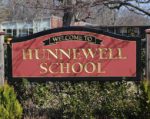 SBC Website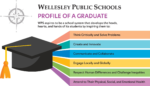 WPS Profile of a Graduate
Please click here to view the final draft of the WPS Profile of a Graduate.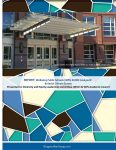 WPS Racial Climate Assessment Presentation & Report
Upcoming Dates:
K-12 Half Day
Wednesday, January 27
K-12 Half Day
Wednesday, February 3
K-12 Half Day
Wednesday, February 10
February Vacation Week - No School
Monday, February 15
February Vacation Week - No School
Tuesday, February 16
February Vacation Week - No School
Wednesday, February 17
February Vacation Week - No School
Thursday, February 18
February Vacation Week - No School
Friday, February 19
K-12 Half Day
Wednesday, February 24
View more upcoming dates:
---
General Information:
Wellesley Public Schools District Offices
40 Kingsbury St, Lower Level, Wellesley MA 02481 • Directions
Office Tel: 781-446-6200
Voice Mail: 781-446-6210
Fax: 781-446-6207
Business Hours:
Monday-Friday 8:00 AM – 4:15 PM
---
Policies Under Review: